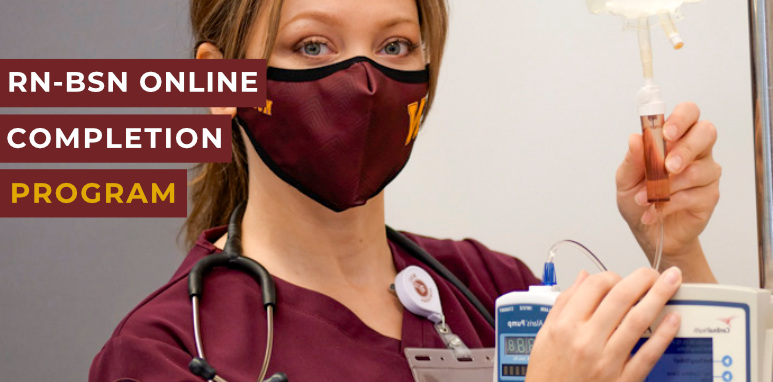 RN to BSN Completion Program
Montana State University-Northern RN to BSN Completion Program: Fully ACEN Accredited RN-BSN Completion Program can be earned full-time in 3 semesters, or part-time degree plan which must be completed in 5 years. Applications are accepted every month and admission to the program each fall, spring and summer semesters.
Be admitted to Montana State University-Northern (a separate application to the University is required; obtain form from the

Admissions Office

or apply online)
Submit official transcripts from any college and/or university that you have attended or are currently attending; transcripts will be evaluated to determine credit allotment and articulation per university policy. No required course, including basic skills, will be waived simply on the basis that the applicant has a prior college degree
GPA Admission requirements: a cumulative GPA of 2.50 is required to be admitted in to the RN-BSN Completion Nursing Program
Copy of government issued photo identification document (driver's license, passport, etc.).
Submit copy of current licensure as a Registered Nurse (for the US state where the practicum is to be done) or proof of registration and scheduled date for the NCLEX Exam.
RN-BSN Completion Program Information
The MSU-Northern offers rigorous Nursing Programs that promotes collaborative clinical learning, critical thinking, and personal growth in a career that is dynamic, diverse, and offers the opportunity to work in a variety of different capacities and places. Achieving the Associate of Science Degree in Nursing (ASN) prepares you to establish the seamless pathway into the Bachelor of Science Degree in Nursing (RN-BSN Completion Program). MSU-Northern enhances registered nurses the opportunity to complete an advanced degree in nursing while working as a healthcare professional.
The ASN qualifies the graduate to take the National Council Licensure Examination (NCLEX-RN). The ASN program prepares the nursing graduates for the advanced beginner entry-level as a RN in a variety of health care organizations.
The RN-BSN Completion Program provides a seamless pathway for graduates of the ASN program and for licensed registered nurses to continue their education in the nursing profession. The RN-BSN Completion program builds on previous nursing education and is directed toward an expanded educational base in the areas of nursing leadership and management, community health, and advanced clinical practice. The RN-BSN Completion program is offered through MSU-Northern's distance learning program. This program allows the student to maintain employment and residency in their geographical area while completing the required BSN courses. The RN-BSN Completion graduate is prepared as a generalist to practice in varied settings and has the foundation for graduate education.
Instruction for Nursing courses can be delivered in multiple forms; Face-to-Face, Online (only), Hybrid (combination of Face-to-Face and Online), and Distant Technologies. ASN courses are predominantly Face-to-Face and RN-BSN Completion courses are primarily Online with two credit clinical in the student's geographical area.
Accreditation
Montana State University-Northern Department of Nursing Associate of Science Degree in Nursing program (ASN) is fully approved by: Montana State Board of Nursing (MT BON) 301 South Park, P.O. Box 200513, Helena, MT 59620. Phone: 1-406-841-2340 nurse.mt.gov The RN-BSN Completion Program follows the Rules and Statutes of the Montana State Board of Nursing.
The Bachelor of Science Degree in Nursing (RN-BSN) program at Montana State University-Northern is accredited by: Accreditation Commission for Education in Nursing (ACEN), 3343 Peachtree Road NE, Suite 1400, Atlanta, Georgia 30326. Phone 404-975-5000
The most recent accreditation decision made by the ACEN Board of Commissioners for the Bachelor of Science Degree in Nursing program is Continuing Accreditation.
View the public information disclosed by the ACEN regarding this program at http://www.acenursing.com/accreditedprograms/programsearch.htm
RN to BSN Program Mission Statement
The MSU-Northern RN-BSN Program assists the RN to build on prior experiences, knowledge and skills in order to grow personally and professionally into a leadership role to address complex healthcare issues in a diverse and evolving world of healthcare.
RN to BSN Conceptual Framework
The Department of Nursing's mission as well as the mission, vision statement, and core themes of MSU-Northern guide the development of the RN to BSN program outcomes, course outcomes, and student learning outcomes. Concepts related to QSEN https://qsen.org/ are a guide for selection of content and meaningful student learning experiences for our curriculum (Revised June 24, 2016)