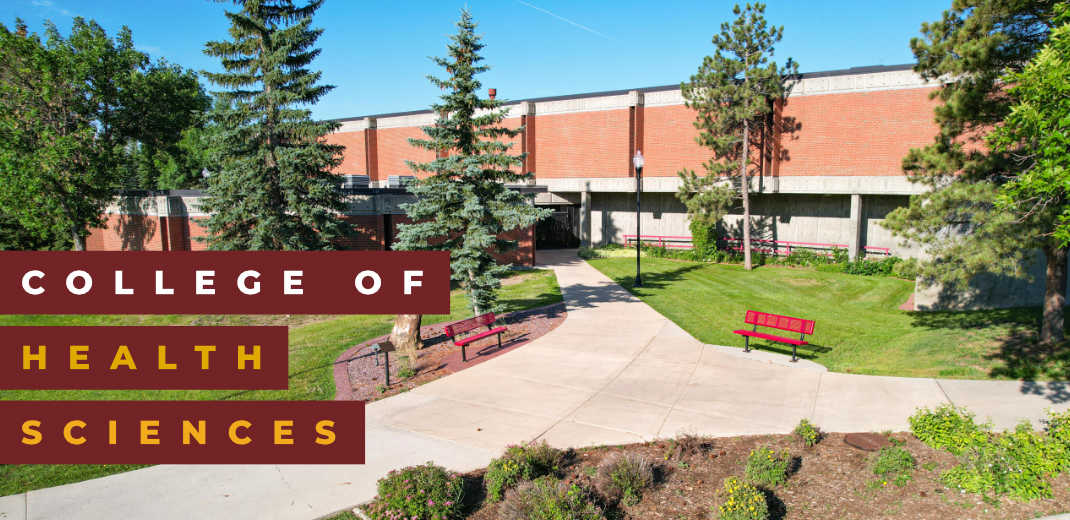 Mission Statement
The mission of the College of Health Sciences is to provide professional health care education for a diverse student population in north central Montana and surrounding areas.
Careers in health and wellness are among the fastest growing occupations worldwide and the need for well-prepared, skilled professionals has never been greater. MSU-Northern's College of Health Sciences was formed to meet this need, bringing together majors and programs connected by a common theme.
Program Videos
TekNoXpo & ShowCASE 2022
TekNoXpo & ShowCASE is intended to introduce high school students to all that Northern has to offer in Academics, ranging from graphic design projects, to diesel equipment operation, to interacting with livestock, and even working with simulated humans in the Nursing lab, this event is very hands-on! Click here for more information.
Notice of Non-Discrimination
Montana State University-Northern is committed to a program of equal opportunity for education, employment, and participation in University activities without regard to race, color, national origin, sex, age, religion, sexual orientation or preference, marital status, physical or mental disability, creed or political belief, or status as a Vietnam era or disabled veteran. This right shall be guaranteed to all students presently enrolled, students applying for admission, employees, and applicants for employment at Montana State University-Northern. For further information on notice of non-discrimination, visit https://ocrcas.ed.gov/contact-ocr for the address and phone number of the office that serves your area, or call 1-800-421-3481.
The following people have been designated to handle inquiries regarding the non-discrimination policies:
Suzanne Hunger

Director of Human Resources & Title IX Coordinator

Cowan Hall 208

MSU-Northern

300 West 11th Street

Havre MT 59501

Phone: 406.265.3568

Johnna Antonich

Coordinator of Accessibility Services for Students

Cowan Hall 213C

MSU-Northern

300 West 11th Street

Havre MT 59501

Phone: 406.265.3533