NORTHnav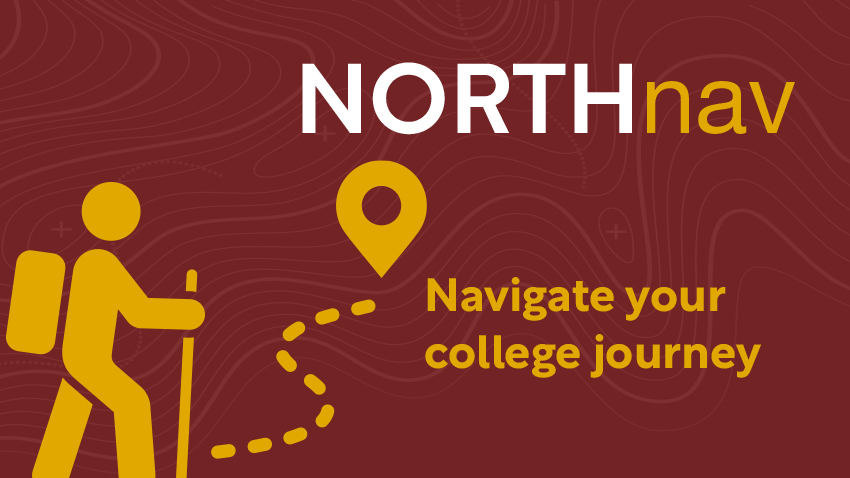 Welcome to NORTHnav!
NORTHnav is a smartphone app and online platform that helps you navigate your college experience. Stay organized and connected on important tasks like scheduling meetings with your advisor so you can register for classes, or get notifications and to-do lists to avoid missing deadlines. With many more features designed with your success in mind, NORTHnav is your indispensable resource for staying on track and graduating on time.
---
College is complex. Make it simpler.
Smartphone Scheduling

Notifications

Hold Alerts

Resource Finder

Schedule advising appointments

easily from your phone.

Get automated notifications for

everything from appointment

reminders to priority registration.

Connect to the right office quickly

to resolve holds.

Whether you're looking for

tutoring or scholarships, you'll be

able to find the resources you

need.

Study Buddies

To-Dos

Events

Class Schedule

Connect with students in your

classes interested in studying

together.

Avoid missing deadlines and keep

up with important tasks to help

you stay on track and on time to

Get involved by getting notified

about events happening at MSUN.

Have your class schedule in the palm of

your hand.
Download NORTHnav
No app? No worries! Access NORTHnav online through the student browser version. NORTHnav can also be found by searching "navigate student" in the App Store/Google Play.
Faculty/Staff: The app version is for students only. You can access NORTHnav through the faculty/staff login.