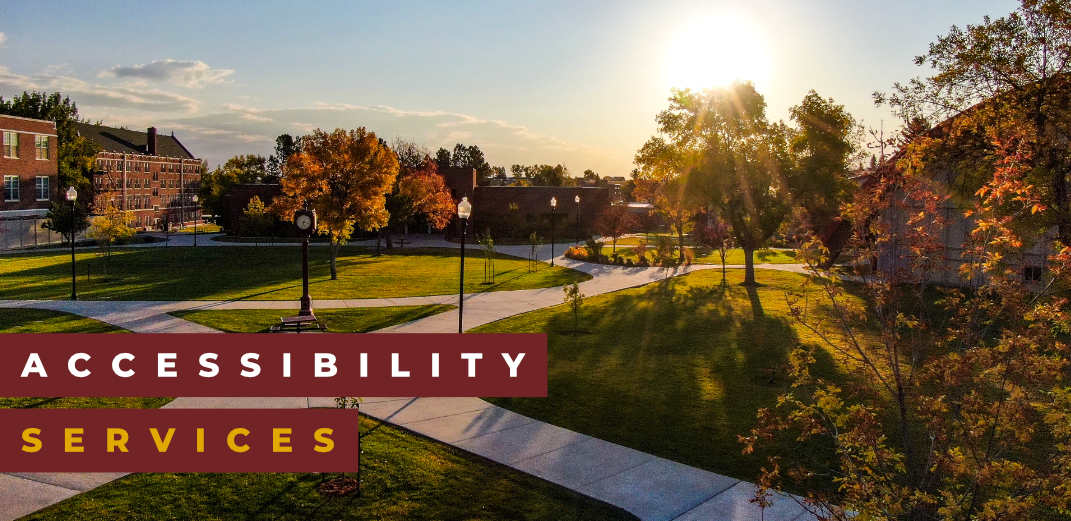 Who We Are
At Montana State University-Northern, students with physical or learning disabilities are provided with a variety of services, as directed by Section 504 of the Rehabilitation Act and the Americans with Disabilities Act (ADA). In order to access these services, students are asked to complete an application, provide documentation of their disability, request accommodations for their courses and meet with the coordinator of disability services.
On a regular basis we offer alternative testing services and assistance with note taking. Students can arrange to:
take tests in an isolated testing environment where distractions are limited
have extended testing time
have a reader to administer tests orally
receive other types of accommodations based on the recommendations from the physician or clinician giving the particular diagnosis
All students who qualify for the program are encouraged to enroll with the Student Support Services (Cowan Hall 211) for tutoring and counseling services.
To view our Accessibility Statement, click here.
If you have any further questions, feel free to call Johnna Antonich at 406-265-3533. We are committed to the success of all students.
Contact Us!
Johnna Antonich

Accessibility Services Coordinator

406.265.3533

Office: Cowan Hall 213C

Accessibility Services
MSU-Northern
P.O. Box 7751
Havre, MT 59501-7751