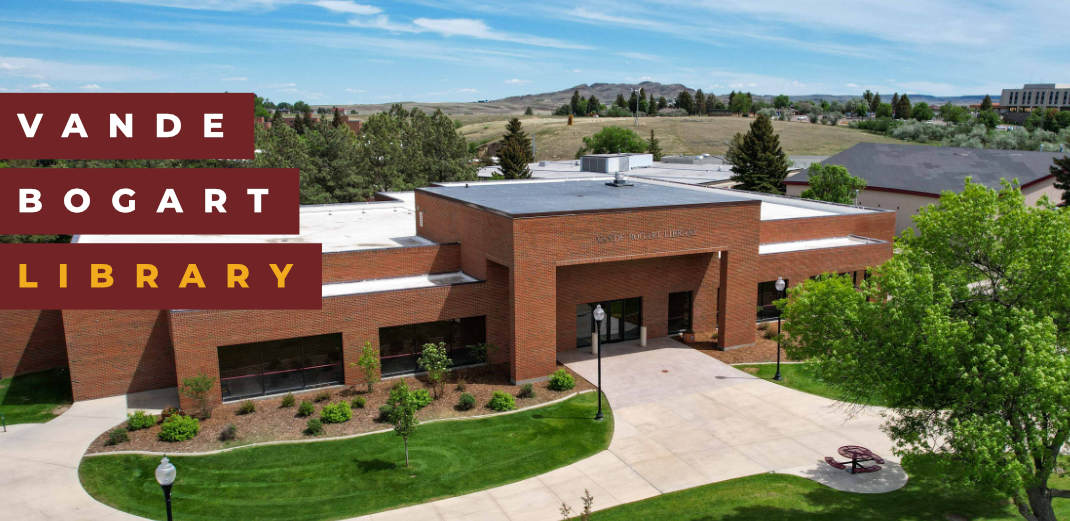 Welcome to the Vande Bogart Library!
The Vande Bogart Library staff supports the research and lifelong learning needs of students by offering informational resources, programming, and technology that support student success. Inside the library you'll find a printing shop, coffee shop, testing center, extensive juvenile book collection, two computer labs, 16 desktop and 2 MAC computers, b&w and color printers, scanner, three study rooms, and the Louis and Antoinette Hagener Museum of the Plains Indian. In addition, the library's website contains thousands of online magazines, newspapers, journal articles, and streaming video platforms. Visit the library either on campus or online to recharge, relax, and avail yourself of a vast array of resources!
OneSearch for articles, journals, books and more ...
Click here to view Regular
& Holiday Hours

& Holiday Hours

Social Media

Library Tutorials

Archives

Questions?

Library chat!

Librarians are connected to each academic program at MSU-Northern with the purpose of providing research and instructional support for faculty and students. Download the handout here (PDF).