Emergency Training Truck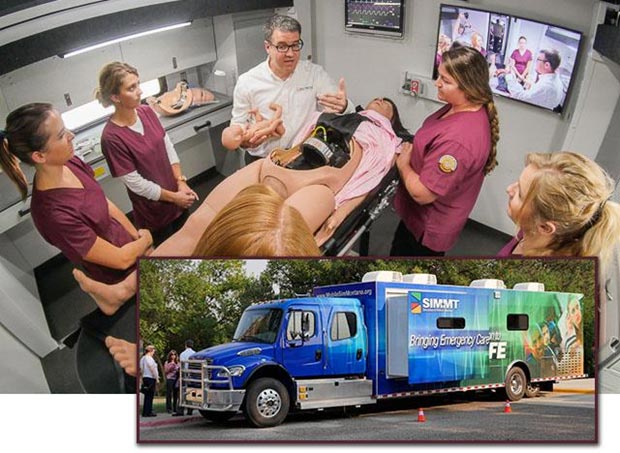 MSU-Northern nursing students were some of the first to see one of the three MobileSim Montana training trucks. This unit is part of a $4.2 million dollar grant from the Helmsley Charitable Trust Foundation. This mobile medical simulation training truck is equipped with a several medical manikins and two teaching stations. One side of the truck is set up like an emergency operating room and the other is set up like an ambulance. The goal is to bring these trucks into various communities around Montana and let people practice the emergency procedures that only happen about 1-10% of time. Everything the students do is recorded and reviewed so they can improve their skills.
This truck will be serving the communities along the Hi-line. Currently, they are looking for a heated storage facility that could house the truck during the cold winter months, as the contents of the bus cannot be allowed to freeze. MSU-Northern would love to see this truck housed in Havre, as it will be a great training tool for our nursing students. If you or someone you know has a warm place where this bus could call home, please contact the nursing department at 265-4196.