Chancellor's Welcome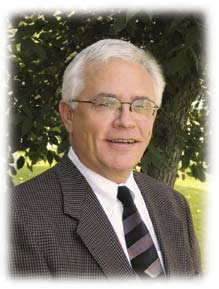 As the Chancellor of MSU-Northern I want to congratulate you on choosing Northern and encourage you in your pursuit of a college education. Northern has a great deal to offer people who want a quality education and want the personal attention that a smaller college can provide. We have adopted the slogan "An Education that Works" because we believe we are doing things right and that our students are using their degrees to get rewarding careers.
We have been working hard to develop partnerships with major corporations to insure that our degrees meet the ever-changing needs of industry. Part of those partnerships include co-ops and work study programs that place our students in the work environment. This helps our students to understand the relevance of what they are learning in the classroom and it helps them get their foot in the door on a good job once they have completed their degree.
We are currently in the process of designing and building a New Residence Hall and Applied Technology Center. These facilities will enhance student life and will make it possible for our students to study on equipment that is similar to those they will encounter in the workplace.
Northern has played a vital part in my personal education. I started my college degree at a large institution. I quickly realized that crowded classrooms and being taught by graduate assistants was not what I needed. When I went to Northern I was met by friendly people who understood my educational needs and were committed to helping me succeed. I am confident that we can give you "An Education that Works" just like they did for me.
The years that you spend at MSU-Northern will prove to be some of the best in your life. I look forward to seeing you on our campus and on behalf of everyone at Northern, please accept our warmest welcome!
Sincerely,
Alex Capdeville
Chancellor